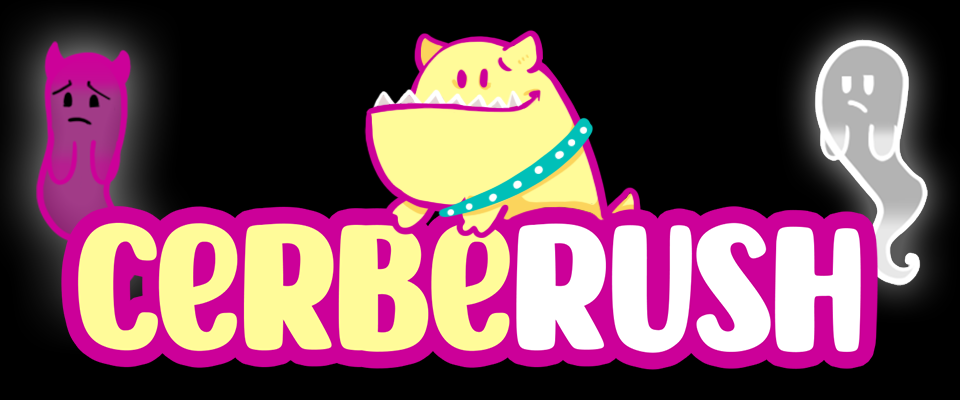 CerbeRush
A downloadable game for Windows
Patrol purgatory with your hungry hellhound!
Clear out the pesky red ghosts trying to get into Heaven, but be sure to leave the white ones alone: man's best friend isn't sure which is which.
Made for the GMTK2021 - the theme is Joined Together. In Ceberush, you eat red ghosts while avoiding bad ones, all the while linked to your mutt, who pulls you around looking for his next meal.
Best your high score in that score attack survival game!
Controls are WASD for movement.